Welcome to the Gold House Store. We are located off of 19
th
Ave & Bell Rd in Phoenix, Az. We are Just North of Bell Rd on the West Side of 19
th
Ave, Next To Sonics. We pay cash for gold, diamonds, precious stones and platinum. If you have gold jewelry you want to sell, bring it down to the Gold House Store! You will get paid top dollar today, you walk in with gold and walk out with cash in hand.
Sell Your Gold Locally Today!
At The Gold House Store we are a gold buyer located in Phoenix, Az and we deal directly with the public purchasing gold, silver, diamonds, platinum and electronics. We want to take the guess work out of selling your gold. This should be an easy process and we will test your gold, weigh your gold and make you an offer right on the spot.
There are countless reasons why you may want to sell your gold. One good reason is the price of gold is at an all time high. There are many place you can go to sell your gold and get paid for it, but you want to go to a place that is going to pay you more for it.
We do not hide anything from you, we will tell you all the information as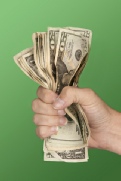 it pertains to your gold jewelry that you want to sell. In fact we will offer you a fair percentage, 70% of the daily gold stock market quote. We are constantly watching the price of gold and watching the daily gold stock market quotes.
When we test your gold, we will be able to tell you if the gold is actually 24k, 18k, 14k, 10k or even a different denomination like 22k. 24 karat gold items are worth more than 18k, 14k or 10k, which why you will get paid more for it. 24k contains a larger density of gold.
We are available Monday - Friday 10am - 7pm. Saturday Closed and Open on Sunday from 10am - 5pm.